This page was last updated on: May 18, 2021

This Site Copyright 1999-2020  Bob Hoose  /  All Rights Reserved

bob (at) bobhoose.com

For Bookings and Information Call: (561) 965-3790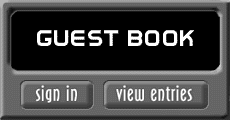 Concerts / Shows

Hotels / Casinos

Night Clubs

Corporate Events

Country Clubs

Weddings & Anniversary Parties

Pictures & Graphics Copyright 1999-2020 Bob Hoose

Bob Hoose has 3 CDs available!

"His Way","World On A String"

and the official Bob Hoose And His Orchestra CD

"Something Old, Something New"!

Click the CD covers for details!

We accept Credit Card Orders!!

"One of the top 'Sinatra-Style' vocalists in the country today!"

Check out

 The Bob Hoose Orchestra!

Click on the "BHO" Logo

to go there now!!

Click on the "BHO" Logo

to go there now!!

- Buddy Morrow: Bandleader / Trombonist 

  Tommy Dorsey Orchestra

For bookings and info:  (561) 965-3790 or bho (at) bobhoose.com


Now available for 

download on iTunes!!


Check out Bob's

MySpace page for

the most recent and up to date performance schedule.

Hi everyone!!!   As of today (08/21/20), I'd like everybody to know that I'm FINALLY getting around to updating this site bobhoose.com!!  I realize this site has not been updated in many years (well over 10yrs) and I apologize for that and I want you to know I appreciate your patience!!  Now, most of the time when websites are getting an overhaulf they are usually shutdown temporarily until the updating is finished.  I've decided NOT to do that!  I'm leaving the site up as it's updated bit by bit so you can all see the changes as they are happening.  So come by as often as you like to see the website as it progresses.  The changes will be a bit slow since I'm doing this all myself so please bear with me lol!!

Some of you are probably wondering about the new picture above - What's that guitar doing there??!!!  Well my first love musically was playing guitar, I started when I was 8 years old, somewhere around 1966!  Wow, that's 54 years of guitar playing - I hate to admit that lol!

I'll be sharing my guitar playing history on this site as part of the upgrade.

I'm still singing Sinatra material with two acts that some of you have heard about and of course some of you haven't.  I never stopped singing over all these years.  The 2 acts are scripted theater shows called "The Rat Pack Now"  and "Frank & Dean: We're Back Baby!".

I'll be telling you all about those shows for sure!!

The Bob Hoose Orchestra has performed a handfull of times over the last 10 years and is still available today but with todays economy and the changing times the orchestra has unfortunately not been the hot item it used to be - I'll share THAT story with you as well.

As far as Guitar playing, I'm currently the Lead Guitarist for a wonderful rock tribute band called "Majesty Of Rock" - We perform the music of Journey and Styx and before the pandemic hit we were all over the state and other parts of the country performing at theaters, festivals and amphitheaters!  And yes, that's another STORY!!!

So I promise to keep updating my site as frequently as I can, and there's a lot of work to do!  So check back occasionally to see the progress and again, my apologies for being away so long.  I'M BACK!!!

Bob Hoose And His Orchestra - "Sinatra: The Very Good Years"

I will be performing at the South Florida Fair this Friday with my Orchestra!!! 

Bob Hoose And His Orchestra will be on the Coca-Cola stage on Friday, May 21st 2021 for 2 shows.

Showtimes are 11AM and 1:30PM

Hope to see you there!!!!

Bob